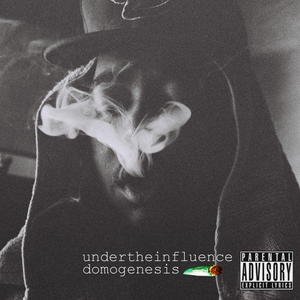 Album: Under The Influence
Artist: Domo Genesis
Release Date:
Album Tracks:
Under the Influence is the mixtape by Domo Genesis of the hip hop collective OFWGKTA. The mixtape was made available for free download on September 20, 2011. The mixtape features Domo Genesis rapping over some of his favorite beats, with several original songs also included. Casey Veggies, Remy Banks and fellow OFWGKTA member Tyler, The Creator have features on the mixtape. Track Listing: 1."Mission Statement" 2."Boss' Life" 3."Guess Who's Back" (featuring Casey Veggies) 4."L-Boy Interlude" 5."More Clouds" (featuring Remy Banks) 6."Whole City Behind Us" (featuring Tyler, The Creator) 7."Respect" 8."Let's Smoke" 9."Glory" 10."We Major" 11."Shine" 12."Mind Games" (snippet) 13."Benediction" 14."Smokemon" User-contributed text is available under the Creative Commons By-SA License; additional terms may apply.